Helping Others During the Pandemic
There are many companies and individuals suffering during the COVID-19 pandemic. Whether people are infected with the virus, or affected in other ways, there are many people who need help.
Small business owners can't pay their employees; employees are furloughed; some can't collect unemployment or continue their health insurance; first responders and essential workers are working overtime and jeopardizing their health.
Sharing and Caring
The painting industry is considered an essential business in Missouri during the pandemic. HBP Painting has been doing projects throughout the crisis. In order to help those less fortunate during this critical and unprecedented period, they are giving back a portion of the proceeds for every project they complete.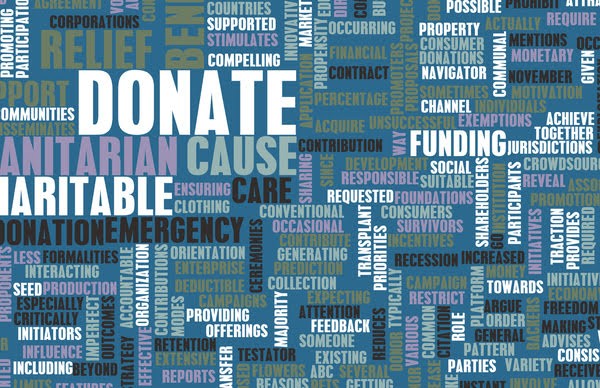 HBP Painting Contractors will donate $25 for every job they complete to charitable organizations who serve those people in need. The donation will go to one of five local and national charities:
Painting During COVID-19
Even though painting is considered an essential business, some customers may be leery of having strangers in or around them and their families or employees. HBP Painting Contractors has taken steps to address concerns about social distancing and maintaining a safe and healthy environment.
No-contact estimates. Project estimates can be done via phone or email. They use online meeting tools, like FaceTime or Google Hangouts to view and discuss the project requirements. Customers may also provide photos and videos for more detail.
Enhanced safety measures. All painters wear respirators, latex gloves and maintain at least a 6-foot distance between customers and themselves. They conduct a wellness check-in by phone each morning with their employees and customers and encourage "air High-5s" to help keep spirits up and communications lively!
Methods of payment. HBP Painting Contractors also accepts credit cards, ACH, and Apple Pay as modes of payment, so there is no face-to-face interaction required.
Exterior painting. The company is doing a larger percentage of exterior painting during this time. Commercial or residential exterior painting projects can be performed without the need for contact with the home or business owner.
About HBP Painting
HBP Painting Contractors has built a reputation for high standards and quality workmanship, handling residential exterior painting projects for over 30 years. They offer services that include:
Residential interior and exterior painting
Commercial interior and exterior painting
Cabinet painting
Unique faux finishes for walls and other surfaces
The company is a member in good standing with the St. Charles County and O'Fallon Chambers of Commerce, the Painting Contractors Association, Angie's List, Home Advisor, and the Better Business Bureau.
They discuss every project with the customer upfront to ensure they meet their goals and expectations, then provide free estimates for the project. No project is considered complete until the customer is satisfied.